As the days get shorter and the temperatures drop we all seek that cozy winter hibernation feeling, but with the hustle and bustle of the city it is sometimes difficult to truly relax with your partner and spend some well deserved quality timer.
Imagine driving to Algonquin's North West corner after a day of work and meeting your loved one at a comfortable, private, solar-powered chalet suite surrounded by wilderness. Begin your 3-day romantic getaway with some local, regional wine and cheese.
There is no cell phone service, no previous or pending engagements, just you and your partner, alone! 
Wake up your taste buds with a hearty breakfast delivered right to your door. Listen to the birds, smell the fresh air and enjoy the wilderness by exploring the many trails Algonquin has to offer. Return from your solo adventure and relax in your very own private floating wood-fired sauna! 
Unwind and re-discover the taste of a harvest feast with a delicious candlelight dinner prepared just for you. Celebrate each other and cozy up to the roaring fire with a book or hot drink.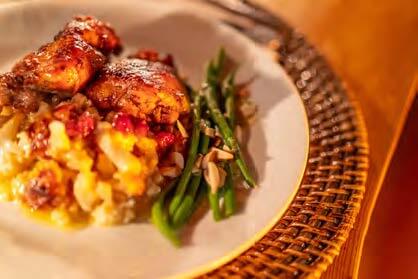 Step outside, admire the milky way among billions of stars and see what constellations or planets you can find.
Sleep in or wake up to watch the most beautiful sunrise Algonquin has to offer. Savour yet another culinary experience on you 3rd day brunch and let the adventure continue as you slowly make your way back home and leave this magical place recharged and full of wonderful new memories.
For a more active getaway you may have access to canoes, snowshoes, and cross-country skis depending on weather conditions.
For more information about our Algonquin Fall Culinary Getaway: